What are post-lockdown films telling us about our new world?
This month, cinema has made a comeback. A big one. Despite the film industry's decision to post new releases on streaming platforms, such as Disney+ and Netflix, cinemas are packed and well and truly back after the lifting of lockdown in most countries. With films such as Cruella, Luca, In the Heights and Black Widow amongst the first premiered, I can't help but wonder: What are these films telling us about our potential (hopefully) post-pandemic lives? A film review with a slant, let's look at som of the newest releases and explore what the filmmakers might be asking of us, the viewer.


Cruella
Devilishly cool and fiendishly costumed, Cruella hit the big screen on the 28th July. With a stellar cast, led by two of the coolest Emmas in Hollywood – Emma Thompson and Emma Stone – this prequel to Disney's 101 Dalmatians was surprising in all the best ways. It was Devil Wears Prada meets Joker meets Lionel Bart's Oliver!. Random combination, yes, but fun and the escapism the world desperately needed. My personal favourite part was the costumes. Exploring the end of 70's chic glamour and the brash, chaotic arrival of punk, Cruella's designs (and even the extras' outfits) were the scene stealers for me.
So, what does this film tell us about a post-lockdown world? Well, only that creativity is everything daaaahling. Cruella's passion for design is the driving force of the film (although, sometimes, to a fault). In facing up to the Baroness Von Hellman, Emma Stone's Cruella well and truly 'sticks it to the man' and paves the way for a more expressive, loud and unapologetic era of fashion – and politics. Take that to mean what you think but Disney's freshest remake yet could be unconsciously anticipating a creative revolution and sense of liberation for young people, when this pandemic is well and truly over. And sticking it to the man? Need I say more?
Luca
Another Disney film, yes, but this time in collaboration with the beloved Pixar. Unlike its devilish counterpart, Luca was left to the small streaming screen. Why, I hear you cry? Well, I have no idea! Possibly the best film I've seen since the pubs opened, this film is brimming with childhood nostalgia, sunshine and pasta – everything you could've wanted this summer. The backdrop of the film is the glorious ( and sadly fictitious) seaside town of Portorosso, inspired by the Italian Riviera's Portofino. Dubbed the children's version of Call me by your Name (renamed Calamari by your Name by a NYT writer), this delightful tale follows Luca and his friend, Alberto, to the nearest town to compete in a triathlon, in order to win a Vespa. The only issue? They're secretly sea monsters. Sure to make even the toughest adult weep, the gorgeous visuals and playful dialogue, is exactly what the doctor ordered. Two little boys asking for acceptance for something they cannot (nor want to) change about themselves, this is certainly a film fit for the audiences of today.
Even in pre-2020 normal life, this film would've been received well. Why, then, is it even more poignant this summer? Two reasons. Firstly, having been unable to travel for two years, the call of foreign lands is even more strong. Serving perhaps even more escapism than live-action films, the bright colours, beautiful landscapes and vibrant towns allow you to peek into a world that once existed, and that will, hopefully, exist again – so that you can go and visit. Secondly, this year has been difficult for everyone. The freedom and hope that this film gives children, of adventures, acceptance and no-social-distancing allows them to live vicariously, whilst clinging on to the idea that this will, hopefully, be a reality soon. Minus the sea monsters. Simultaneously, it gives adults the chance to relive their careless childhood days, tinged with sun-drenched nostalgia and sand. Like an old, curling photograph of you on the beach, bucket and spade in hand, aged 7, Luca is (and don't argue with me!) a blast from the past and a wish for the future. So, should I just go and book a one-way flight to Italy now or…?
In The Heights
Everyone who is anyone knows Hamilton. In fact, you don't even need to be 'anyone' to know Hamilton or its genius creator, Lin Manuel Miranda. But, before he was in the 'room where it happened', he already had a few Tonys to his name. Four to be precise. In The Heights opened on Broadway in 2008. Set across three days, it follows the lives of the largely Dominican community of Washington Heights in New York City. Packed with hip-hopping rap, salsa, merengue and soul, it gives the Hispanic American communities a rightful voice on stage – and a joyful, powerful and entertaining one, at that.
This month, raking in a stonking $11.5 million on opening weekend, In The Heights got the Hollywood treatment. With familiar musical theatre faces such as Anthony Ramos, Christopher Jackson and Lin Manuel Miranda, himself, it is the feelgood film of the year. Certainly, Ramos as the lead, Dominican bodeguero Usnavi, led the ensemble with aplomb and stood out amidst the crowded streets of New York - his charming smile helped this slightly. Scene stealers and standouts, however, were fresh-faced actors such as Melissa Barrera and Gregory Diaz IV (his rap in '96,000' was, by far, the highlight of the entire movie), breathing new life into the film industry. The dance numbers, special effects (hello? Dancing along a fire escape, anyone?) and powerful ensemble moments truly were love letters to Lin's home borough.
When we consider this alongside the world's current political climate, it's not exactly a surprise that In The Heights has spoken to audiences everywhere. With the United States entering into a (hopefully) more inclusive post-Trump era, and a spotlight on discrimination and race across the globe, this film demands us to give once marginalised voices a platform to speak from. A beautifully cinematic, romantic depiction of Washington Heights and its residents is exactly what mainstream Hollywood has been sorely missing. It asks the questions, such as Nick DeGruccio highlights, "What does it mean to be Latino in an ever-gentrifying neighbourhood? How does ethnicity define our prospects for success? What does a foreign motherland mean for our identity?" But most of all, it highlights that we are all struggling to find our place, our definition of home. Hopefully, the post-pandemic world will be more inclusive and easy to be a part of.
Black Widow
A slightly different genre but no less important (nor entertaining). Marvel's latest film follows avenger, Natasha Romanoff, on the run as she is forced to confront a villain tied to her past. With the stellar cast of Florence Pugh, David Harbour and Rachel Weiss – whilst,
of course, led by Scarlett Johansson – Black Widow is two hours of jam packed kickassery,
special effects and female empowerment. Grossing at $80.4 million in the United States and Canada during its opening weekend alone, Black Widow is standing firm as one of the most popular Marvel solo films, yet. Why is this so important in the 'brave new world' into which we are emerging?
What is so remarkable and important about this film is the predominantly female cast. The leads, the supporting actors (both comedic and serious), villains and spies are all played superbly by women. In a post #metoo era, it is crucial that women can play every possible part in a franchise as huge and iconic as Marvel.
The fact that this film is one of the first released after the opening of cinemas and movie theatres hopefully sets a precedent for future filmmaking; it sends the message that young girls can be anything they want to be (although hopefully they won't want to be villains!).
So, what are you waiting for? Book tickets and watch them yourself, in cinemas, of course!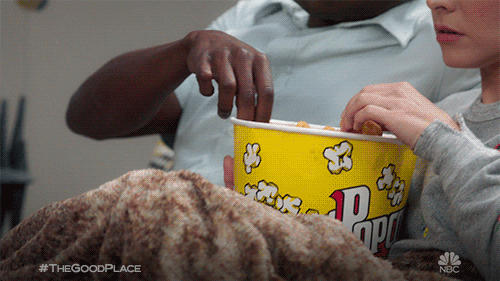 All images are not mine. All copyright goes to their rightful owners.
I do not claim any of them.